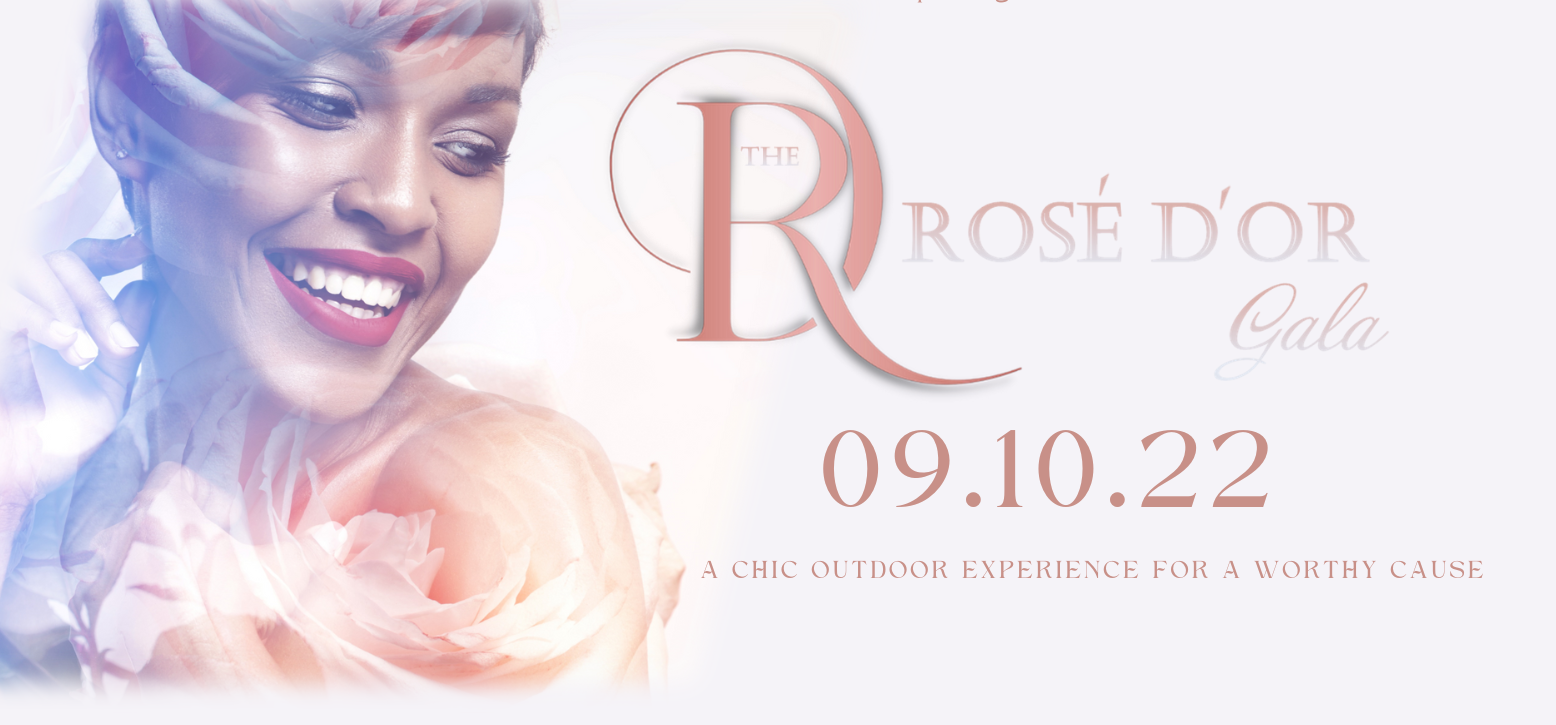 Where is the Rosé D'or Gala taking place?
The gala is an outdoor event hosted at Lee Street Park Amphitheater. The address is 155 Lee Street, Jonesboro, Georgia 30236.
What time does the Rosé D'or Gala start and end?
The gala is from 6:00 pm until 10:00 pm. Doors will open at 4:30 pm to allow guests to enter, locate their tables, and decorate.
What if I have to leave and return?
Anyone who is wearing the gala admissions and screening wrist bands may re-enter through the designated re-entry points.
Is there a rain policy for the gala?
The Rosé D'or Gala is a rain or shine event. Please be sure to watch the weather forecast and plan accordingly.
Why arrive early?
Arriving early will allow you to complete your COVID-19 check-in, register and set up your table without feeling rushed.
Is there an age limit?
Yes. Attendees must 21 and older. Guests must show valid ID to enter.
Is there a Covid policy?
Yes. Attendees must present proof of vaccination and matching ID for entry.
What are the ticket options?
Select your Rosé D'or Gala experience with one of 4 options! For more information about tickets, click this link.
What are the acceptable payment methods to purchase tickets?
Tables may be purchased on-line using credit cards, debit cards, or Automated Clearing House (ACH) payment. No cash transactions are accepted.
Is there parking and how much does parking cost?
There are three free parking areas withing walking distance of the Lee Street Park Amphitheater. Click here to view the map and addresses.
Are there shuttles?
Yes. There will be limited shuttle service for all 3 parking lots. Look for the red umbrellas.
What is the dress policy?
Dress to impress in your best cosmopolitan chic or sophisticated attire. 
Mandatory colors for the Rosé D'or Gala are rose gold, shades of pink and/or white.
Can I bring my own food?
Yes, you may bring your own cuisine. However, outside alcohol and other beverages are not permitted.
Will there be any other beverage options besides wine and champagne?
Yes. Complimentary water will be provided for all guests. 
Cash bars are also available. You must pay using credit or debit cards.
How should my table be displayed?
We encourage you to create your own elegant themed tablescape with lighting, flowers and beautiful cuisine displays
Tables should display only clear or white plates, however accent colors in the items decorating your table are welcome! 
Remember the Gala, Fete, and Soiree tables come with one set of Rosé D'or signature wine glasses.
What is included in my table purchase?
Live Band & DJ (The Heather Hayes Experience)
The Taste of the Vine wine tasting experience 
La Guerre des Tables – Table Decoration Competition
Charcuterie Boards & Wine (Seated tables only)
Giveaways and Prizes
What may I bring to the gala?
Bug repellent (no burning repellants are allowed)

Camera

Flatware

Napkins 

Trash Bags

Hand Sanitizer 

Soft/ Insulated coolers 

Flameless Candles 

Small Carts and wagon that can fit underneath a 36 inch table.
What items are not allowed at the gala?
The following items are not allowed: 
Firearms and weapons 

Cork Screws 

Outside Beverages 

Alcohol/beer/ wine 

Pets

Tents or chairs

Rolling cooler bags or rolling ice chests 

Flame Decorating items 

Matches or lighters

Smoking, hookahs, vapes, cigarettes, cigars and pipes

Large carts or wagons that cannot fit underneath a 36" table

Sharp items, scissors or ice picks 

Drones
Will there be beverages available at the gala?
Yes. Complimentary water will be provided. Alcoholic and non-alcoholic beverages will be available at the cash bar.
What are accepted payment methods to purchase?
Payments may be made online using credit cards, debit cards and ACH for table purchases and add on-ticket items. Credit and debit cards will be accepted for cash bar items at the event.
What is your refund policy?
Tickets associated with the Rose D'or Gala are non-refundable. You may transfer your purchases to a friend or a colleague if you cannot attend.
All attendance policies also apply to ticket transfer recipients. It is the responsibility of the table purchaser to ensure that proof of purchase information is provided any person acquiring the Rose D'or Gala entry package.